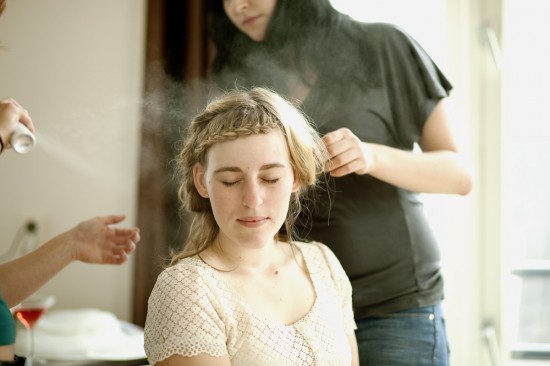 Two questions I asked Christian:
Your photos are taken in all kinds of places. What's your favorite way to travel?


I'm not sure. Honestly, I don't travel a lot: I'm either going home to Italy to spend some days with my family and friends in Bolzano/Bozen, or I'm visiting my friend Chrisop in Milan, I go somewhere to see live shows by bands that don't go through Vienna, I travel with my band or for jobs (which doesn't happen that often)... I like road trips and I especially like being creative in the place I travel to. I just can't sit still for too long, I need something to do :-) That's why I'm never really taking vacation without a job or mission...

If there is one "photographic" moment in one of your favorite movies, which is it and why?


Uh there are plenty. I go to quite some movie premieres and I don't always know what I'm going to see. Some months ago that led to me seeing that Swedish movie "Låt den rätte komma in" (Let The Right One In) that has such amazing pictures and moments, I couldn't quite pick one though...

His work is absolutely beautiful to me, please be sure to take a look at his galleries and blog!